It is with immense grief and deep sorrow that I announce the passing of an amazing person and our dearest friend, Kelland Hutchence, Michael's adoring Dad, who lost a battle with cancer today, Thursday 12th December, 2002 at 6:35 pm, Sydney time.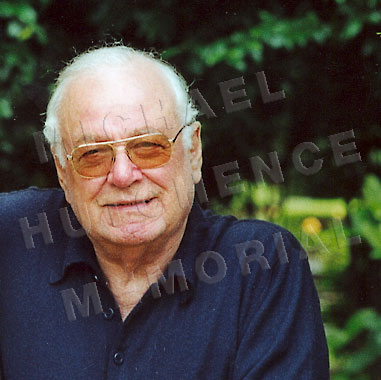 Please pray for his dear wife Susie, his son Rhett whom he loved so well, Tina whom he never stopped loving, and his dear grand children, including precious Tiger who will always have fond childhood memories of times with her precious Grand Daddio.
God give him eternal peace and rest.
Love and Peace to you all, Ian.
(Susie, Rhett, Mario, Ange and Jacqui join me in this expression of gratitude for all of your prayers and kind words of love.)
Kelland's funeral will take place on Tuesday 17th December at 1:30 pm in the small chapel of St Columba's Church in Lane Cove, in Sydney's northern suburbs. The Chapel, built on the original site of the old church where Kelland first attended Sunday School 76 years ago, is a place rich in happy memories for Kelland and his older sister Croy who survives him. He and Croy scattered their Grandmothers' ashes in the gardens surrounding the Chapel many years ago.
"We are all currently in a time of mourning and will be back sometime in the near future with news of Kell's send off.
Ian, Mario and Jacqui Ferrari